22 Feb 2018
THE SUNDAY TIMES NAMES CLOSERSTILL MEDIA TOP 100 BEST COMPANIES TO WORK FOR 2018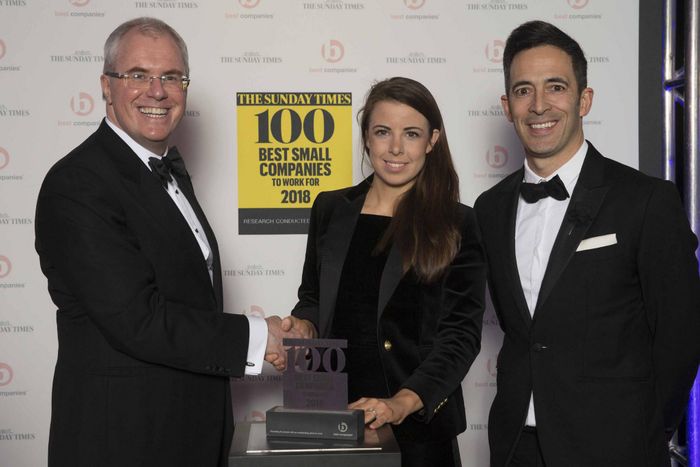 (London, February 22nd, 2018): The Sunday Times has ranked CloserStill Media Group in the Top 100 Best Companies To Work For 2018
At last night's prestigious award ceremony, CloserStill was officially awarded top 100 companies, as well as receiving a special accolade for outstanding workplace engagement. They represent the only exhibition company in last 10 years to receive an award.
Since its foundation in 2008, multi award-winning CloserStill now has more than 30 events spanning the technology, healthcare and education sectors in the UK and international markets including the United States, Germany, France, Singapore and Hong Kong.
With 183 UK employees, the event organiser runs an exceptional graduate scheme helping new talent to launch their career in the VIP delegate team before progressing to different arms of the organisation, whether within Sales, Marketing, or Operations.
The initiative is so successful that a staggering 49% of the company's current UK-based employees started their CloserStill career through the graduate scheme.
Each employee is given equity in the organisation, from the newest starter to the most senior members of the team.